Hi. It's nice to meet you!
I am Hana Brandejs and a current up-and-coming textile designer; now in Toulouse, from Czechia
The best way to contact me is on Instagram or by email at hanabrandejs(@)gmail.com
I am looking forward to your message!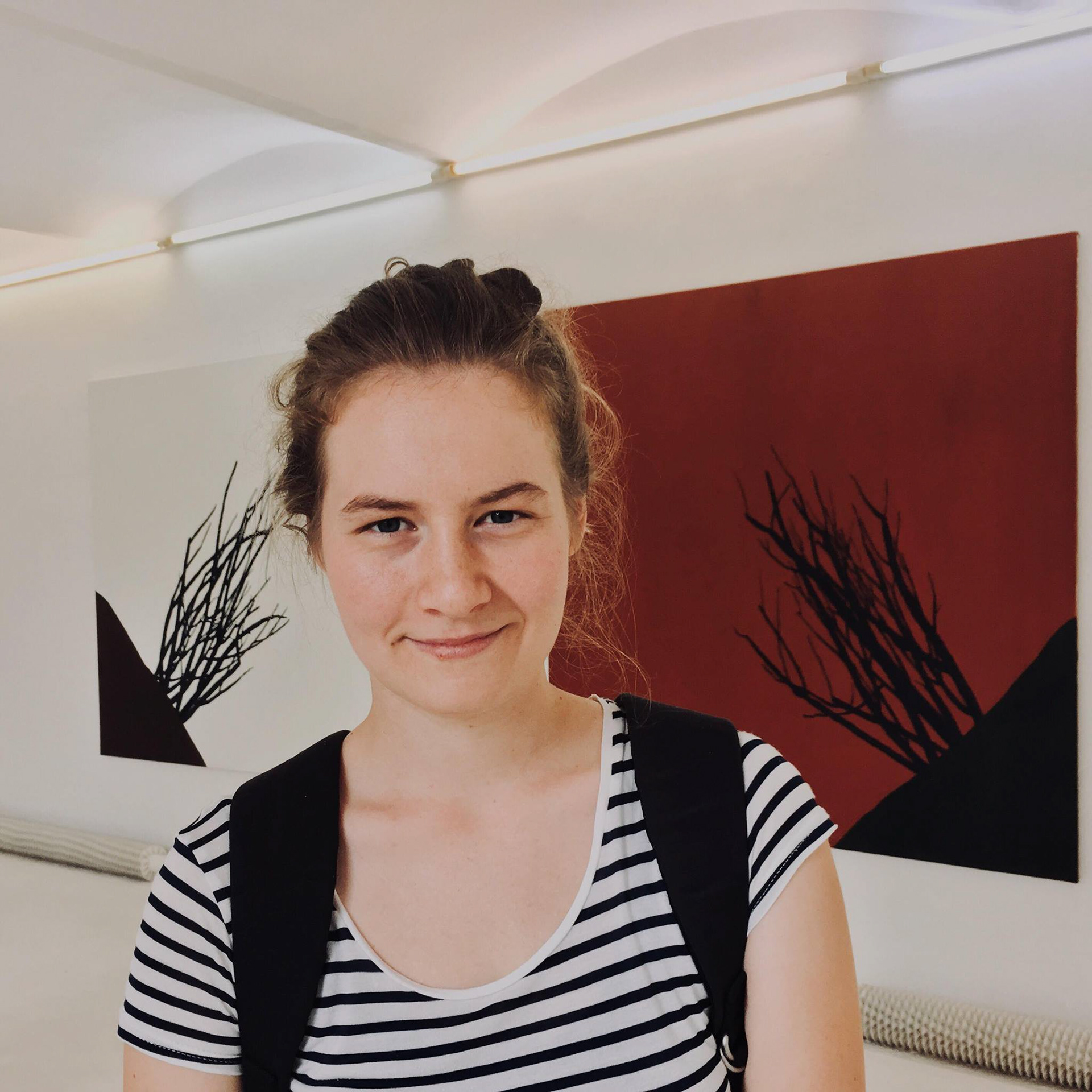 photo by Františka Orságová with paintings by Lenka Vítková in her solo exhibition Slope in Futura Gallery in Prague 2018
10/2017 – 06/2021 Studio of textile design – BcA.
Academy of Arts, Architecture and Design in Prague
09/2019 – 12/2019 Studio of textile design – Erasmus exchange
Estonian Academy of Arts in Tallinn
09/2014 – 05/2017 Fashion and textile design – DiS.
High school of art and design and vocational college Brno